First, you should read this article from the
WSJ
.
If you didn't feel like reading all that, I'll sum up the character outline they provide Dr. Chris Wayne. He's a doctor who lives in Miami Beach and collected 1.2 million dollars from Medicare in 2008 mostly by providing therapy. He claims he collected it all legally, which seems reasonable as all public policy has loopholes. He is successfully painted as a villain in the article. Which brings me to my point: WSJ painted him as a villain easily because he looks like the child who didn't grow up.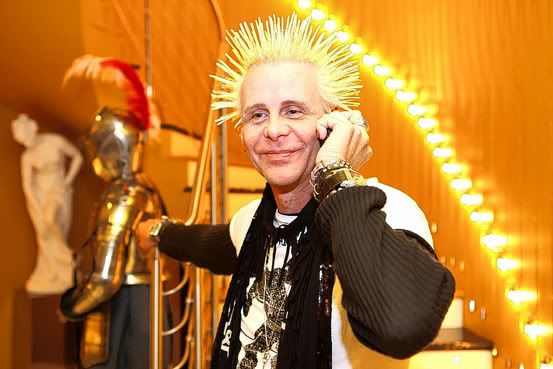 He looks like he never grew up. Almost unnaturally, he dresses himself in everything from the past that he loves. Spikey hair, vintage cars, Ed Hardy sneakers (wait, is that current?), he revels in everything that he feels shows that he is still young and quite rebellious. Being of a generation that is irritated by anything "unauthentic" (I know, it's a vague term, argue with me later), I think we can all find this man enraging. He doesn't appear to have worked very hard for his money, at least any harder than a family doctor. Dr. Wayne just knows how to work the system. In an blogosphere that has a hard on for hard-working America, this is the stuff that drives us nuts.
Which brings me to my next point. The current college/entering workforce generation feels that we got screwed over as the boomer generation will be enjoying Social Security and Medicare on our overburdened shoulders. We complain that they enjoyed America as it was booming, and got good jobs and failed to continue that growth, while retiring on a broken system. To me, Dr. Wayne emcompasses the boomer generation. He appears as the perfect villain to pin these problems on. His lifestyle doesn't represent what I idolize. However, in the boomers' position, I don't doubt that we would have done the same. Maybe we just have to grin and bear our outlook (and stay so fly).