Discussing changes in what catalogs offer is like talking about how a field of soybeans over there is different than a field of soybeans over
there
. For those of you who don't leave your house, that means that there is little to differentiate the offerings. Discussing Orvis stuff has been a bit of a regular thing over here so I figure that I'll just keep plugging away. If I start repeating myself, sit tight and wait a few weeks for my next post.
Montana Morning Long-Sleeve Polo Shirt
Orvis loves it's hybrids as much as a faddier tech brand. Complaining about stuff like this is to veer into JPress anal traddy territory. I'm too refridgerated for that. For the trads, that means that I'm mad chill.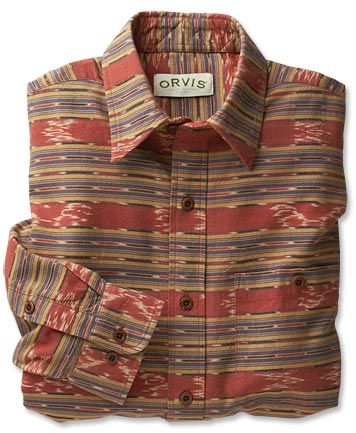 Painted Desert Jacquard Shirt
It's very college professor hippy vibe. Y'know, the guy or gal with the doctorate and the doobies. They're probably a pottery or anthropology professor.
You can buy this from most thrift stores. That way you have cash for doobies.
Barbour Alfalfa Stripe Shirt
Brands are big on putting their fingers into heritage/Italian/cowboy/your hot cousin/minimalist trends. This is Barbour's cowboy. I get the point, because make hay while you can, right? On the other hand, this is a cowboy shirt.
I had a joke about Carl Switzer and his lost dog but it was tasteless. That's mostly just a sad case.
Light-Heavyweight Sailing Rugby
Fell into the Gap they rockin' the hood
Seen peace in the streets when I stopped in the hood
We gon keep it alive like hip-hop in the hood
It's good when love don't stop in the hood
It's a celebration like Dave Shampiple (note: Corruption of Chappelle? I haven't a clue. This Common guy makes no sense)
Hugs to the fam, kisses under the missle
Toe when I flow to the power that rap as
People giving me love while seeing The Gap ads
Gifted like Christmas so I love to rap
We gon give it to the world, peace, love and Gap
Give it to the world, peace, love and Gap
We gon give it to the world, peace, love and Gap
The joke is that this thing is very Gap. If you don't get it now, I'm not sure if you can be helped.
Ikat Long-Sleeved Western Shirt
"Yea, so we got the grant money and we're going to start work on that Anagama kiln this summer and it'll be done, I don't know, like 2015? Yea, well I've been a pottery professor for 13 years here now so I would've expected them to start funding the program..."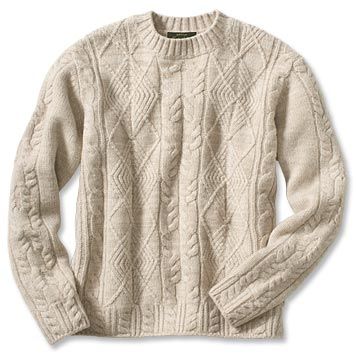 Diamond-Cable Crewneck Sweater
When catalog companies pushed their wares west of Deerfield, this is what occurred. It could be bad. Who am I to say?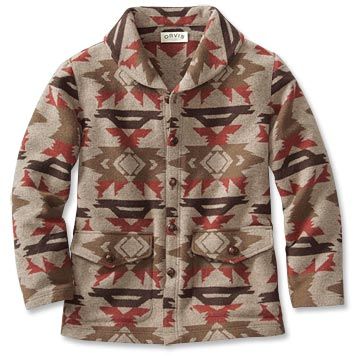 Navajo-Pattern Shawl-Collar Cardigan
Orvis drops a bit of
Lloyd
on all of us every year. I think it helps immortalize one of the greatest movies ever. Thanks Orvis. Thanks for keeping this tradition alive.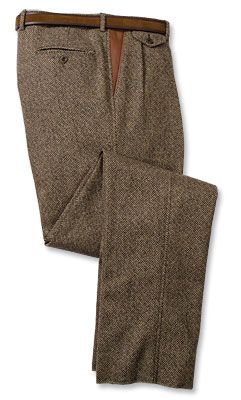 Newcastle Wool Pants
Can we all agree that leather pockets are cool?
CFO Donegal Wool Cargo Pants
Orvis might not be reading menswear blogs but they are reading market sales. These pants have pockets so you can sneak snacks into the movie theater.
Orvis pants are standard. We'll move on from here.
Bison Leather Zip Boot
A little rock 'n roll and alotta sleazy. If you buy these shoes you might have to sign a contract that ensures that you never wash your hair ever again.
My mom told me not to associate with guys like you.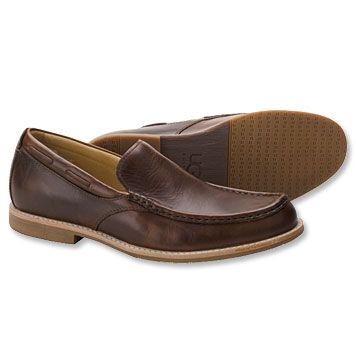 UGG Leather Slip-On
"Hey, I'm endorsing UGG now because not everything they do is bad and hey these shoes are alright and they aren't that dumb looking and style is subjective and so like UGG makes alright shoes now..."
No. UGG still sucks. Stop pretending.
Adventure Twill Sport Coat
It's twill and polyester so it's probably bad. And it comes in OTR S, M, L sizing so it's definitely bad. However, it's a great idea in theory. Bang-around sport coats have been popping up most places and a make of greater quality might make this recommendable.
Suede-Trimmed Snap Fleece
Herringbone print fleece? I pledge allegiance to the frat...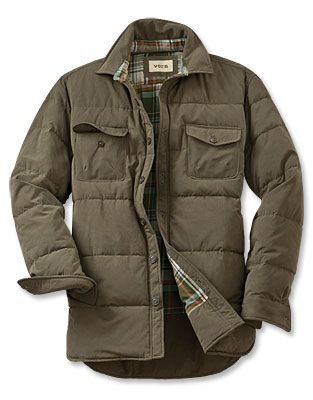 Quilted Shirt Jacket
Someone explain to me how #catalogwear is different than #menswear? Is there a difference? I'd say that #catalogwear is less dough but, given this price tag, I'm not so sure.
Top Gun Navy G-1 Jacket
I know some people who would wear this.
That's not a good thing.
Navajo Lined Field Coat
For those who love their Lloyd but not that much.
So there you have it. That's Orvis F/W 2012 or at least the stuff worth mentioning. Not much changes from year to year as everything remains a bit South Dakota State professor gear. Cowboy has been away for awhile now, hasn't it?
They restocked their socks. I suppose I should've mentioned that earlier.