Every time I see a reproduction retro pair of Reeboks for sale I get the grins.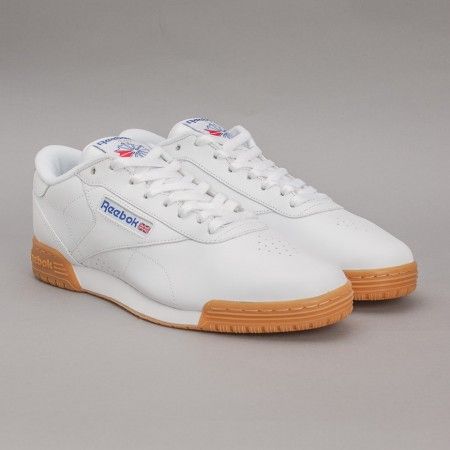 I have an old pair of Workout Mids so I have a personal connection to old white Reeboks. There's a hole in the toe and they're just about retired after 5 years of wear. I guess I am overly sympathetic given my connection but I will pretend I am unaware of my tangentiality.
But you usually see middle aged men in cheap Hustler denim -- with a rise that never lowered for the Millenium -- wearing an old pair of beaten Reeboks. They work in autobody shops or maybe at hardware stores. Reeboks are their weekend wear and the grass that the lawnmower pitches up stains the sole a green that is green like America during the summer: baseball and watermelon and brauts and Miller Lite and screaming children and grouchy wives and community swimming pools. These are the guys that wear old Reeboks. The funniest part is that the Reeboks that these men wear are not reproductions. It's been their weekend wear for two decades. This is brilliant. This is Michael J. Fox. This is allegedly authentic caricaturism.
You can buy reproductions of old Reeboks. They're cool. I like them (which makes them cool?). But know this:
Clothing doesn't make you another character, as Patrick Swayze is never laced into a pair of jeans. It doesn't connect you with the past, you're not suddenly imbued with proletarian sentiments when you wear old selvedge. It doesn't make you cool (duh, duh, and duh). Clothing makes you fictional. You are still you. But you're projecting a fiction to others.
That's why clothing is so cool.
And why I get the grins when I see that I can purchase something like this.