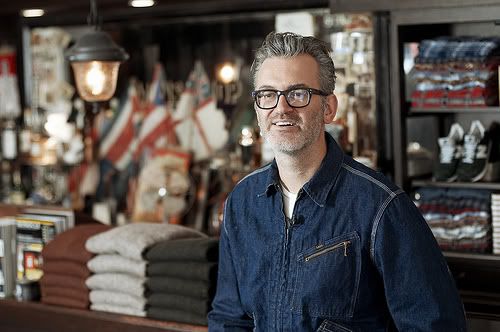 J. Crew announced a new collab today between themselves and Jesus Chirst, known around the blogosphere as JC. Together they will be producing a tunic that will make you look good while being nailed to a cross or for sitting in a sweltering church over the summer. Recently risen, Jesus Christ released a few comments about the collab. "I think this will improve the image of both brands. Evangelists will flock from everywhere to pick up a tunic, which is great for J. Crew. Plus, consumerists will become more aware of the fact that I died for their sins, which is always a plus for me. Seriously, pants won't save your soul. I'd like to continue this relationship with J. Crew but we'll have to see how this tunic sells." J. Crew plans to do an exclusive online J. Crew X Jesus Christ look book. We were unable to contact Frank Muytjens (pronounced Muy-dooby-booby-gens) for comment on how successful he thought the collab would be but sources tell us that he was a doubting Thomas.
When Jesus was asked what trend he saw those three days he was dead, he responded, "Boot cut jeans, those are just bad. Peter wore those all the time. I can't believe I trusted my church with him." I concur.
Happy Easter. Enjoy the time with your family and your friends.
Photo from NB