I think maybe these jackets by Woolrich missed the boat. Probably because they were faddy only a couple years ago. Parkas have been missing the distinctive lining at the hood for the past few seasons. You could say that it makes sense, as this fur lining seems more luxurious than practical.
Back in the day, Woolrich used to make a lot of these parkas. The Europeans loved them, but with the global warming fad catching on, their sales dropped. You can't order them off Woolrich's website. Ebay is probably your best bet.
Why the blogosphere doesn't love these is a bit of a mystery.
Rappers love anything exotic around their neck, woman or animal. "The Crew" love rappers ('specially Big Boi). I should see a coat like this in my blogroll at least twice a day. Does not compute.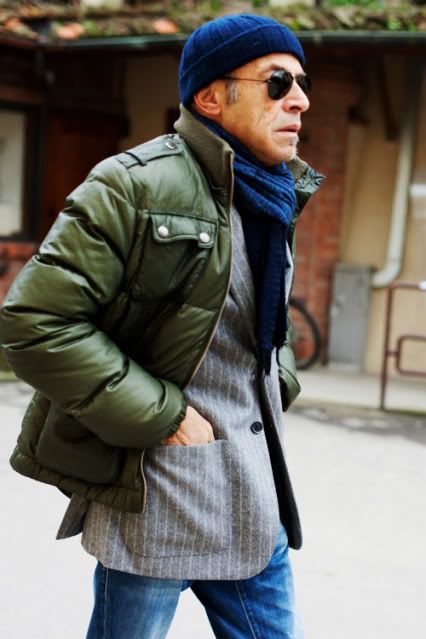 Italians loved them. Looks like this Italian lost his parka a while back. I guess it explains why his sportcoat is longer than his puffy bomber.
"The Crew" loves Italians. I would've expected to see the "retro Italian" fad rolling around already.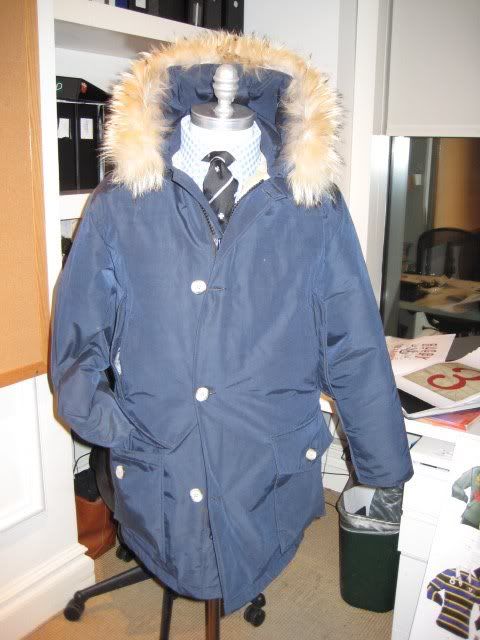 Does anyone remember 13th & Wolf? The dude knew where it was at.
My only explanation for all this is that "The Crew" is actually PETA. Makes a whole 'lotta sense, actually.
JK.
Real reason: Have you ever seen someone shoveling horse shit in a coat like this? Neither have I.
Pictures robbed from:
sumbro?
13th & Wolf
The Internet