Uggs
, sensing a trend in men's boots, gives us a line for doing super manly stuff in. It's a line that I'm super excited about and I can't wait to get my hands on a pair.
The marketing campaign is quite appealing, though I can't find an ad scan. Most ads have men lounging outside, near chopped wood with the script, "It's a man thing" plastered under the model. Quite appealing, as all men like doing man things.
This picture from the Ugg website is pretty manly. Boots and chopped wood makes me feel like I have balls, and that women will desire me more.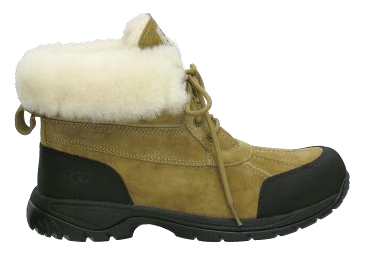 This is a really cool model. With all that fur at the ankle opening you can do manly things like go to the mall and watch TLC.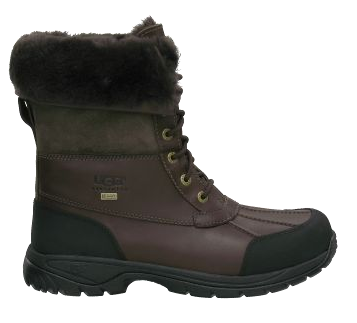 If those first boots don't provide you with enough ankle support you can go with these. You can do even more manly things in these like bake chocolate chip cookies. But they have to be gluten free, your mother-in-law is allergic.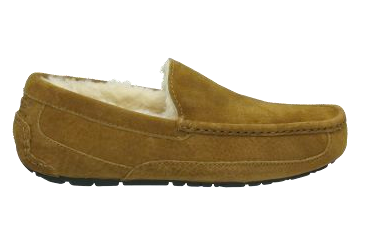 These slip-on driving mocs are great, just fantastic looking shoes for doing manly things while keeping it low cut. I would imagine that these are the perfect shoes for doing manly things like painting ceramics and eating veggie burgers.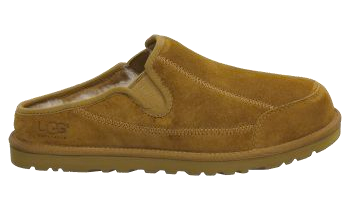 If putting on a shoe is too hard for you, you can always go with a clog. I think this is the ultimate man shoe for doing manly things. The fur is still there, making sure that you stay comfy while you leave your bedroom to make hotpockets on a Wednesday afternoon. You can do every imaginable manly thing in these: listen to Meg & Dia, read the Oprah magazine, sell your Beanie Babies on ebay, and talk about your period on the internet.
This collection is the coolest thing I've seen on the blogosphere in a few months because, y'know, "it's a man thing".