Having spent some of my life at a boarding school, I feel that in someway, my view of education and its dress are different than one who attended a public school. As a high school senior, I had much more of a reverence for blazers than many a public schooler whose uniform, unchanging as mine, was blue jeans and a t-shirt. Every boy at Western Reserve Academy had at least two blazers. One green blazer for set aside green days (our school colors) and one blazer for non-green days. The days get confusing and I won't go into detail. I personally owned (and still do) multiple, but most owned a typical 3 or 2 button navy blazer with golden buttons.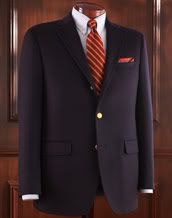 An American invention (the gold buttons that is), it's an article of clothing that I associate very closely with boarding school and American traditions. Recently, I saw this blazer released by Band of Outsiders called the Schoolboy blazer.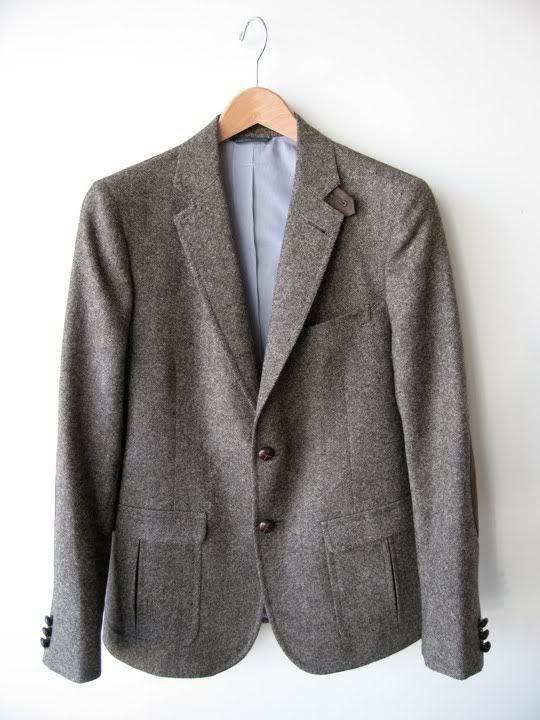 Tweed, while a really cool fabric, was never for anyone at boarding school a staple. It was something you pulled out for those lazy Saturday mornings when you had to doze through a Virgil reading or trignometry lecture. While this certainly could be considered an English boy's school blazer, I would say that this is improperly titled. If you disagree with me, please argue with me, as I'm making a wide generalization from a specific experience I had. In other news, this blazer is cool like Kool-Aid after mowing the lawn.