When the summer heat rolls around, you'll occasionally need something even lighter than twill pants to keep yourself cool. This is where the fabric linen comes into play. It's light and breathable because the weave is loose and the fabric isn't heavy. They look great with a hard crease and a fat 2" cuff.
Howard Yount has been releasing awesome stuff for a few years now. His trousers are slim but do not fall victim to the "skinny pant syndrome". This season he's offering linen pants in your regular colors (grey, khaki) and some wacky plaids.
If you live in an area that gets hot in the summer and you like to keep your look slim and tailored, Howard Yount has you covered with his quintessential linen pants.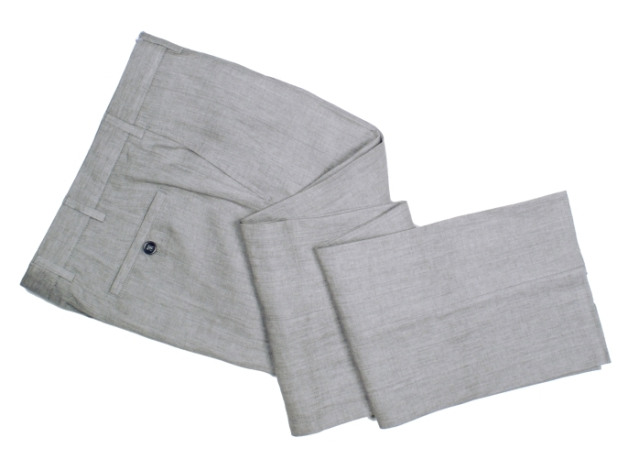 Available at Howard Yount
-Frances