After all the pictures from Pitti Uomo 2013 came out, Sam and I sat down and attempted to synthesize it into something meaningful. The following is what we came up with:
JL: There's lots of stuff going on here. I'm not sure if we take these things and say anything relevant with them. Floppy hats will be worn poorly starting now.
SF: clothes are very in
JL: I would agree. Clothes are a trend in all these photos.
SF: clothes are so more in than they were at pitti 2012
SF: nekkid is no longer in remember when bands had nekkid peple on their album cover
JL: Clothes would seem to be a recurring theme at a trade-show.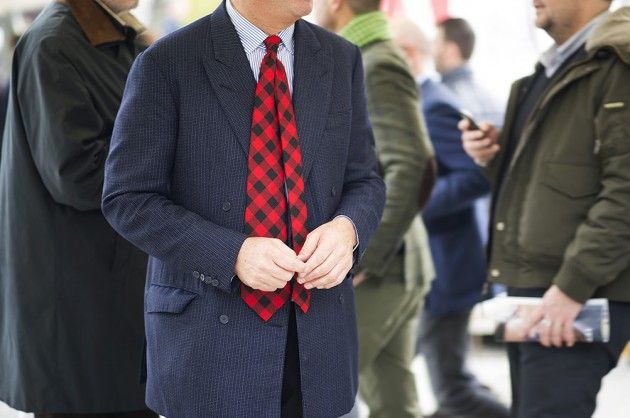 SF: look somepeole wear their clothes silly
JL: Is wearing your clothing silly a trend?
SF: i wuld say im a style expert
JL: Look at this photo. Is the zipper jacket a post-clothing reference to being in the nude? Remember when some writer called men's ankles similar to women's cleavage? Is this similar? Is it a hint at back cleavage? Is this post-menswear but pre-androgynouswear?
SF: i wold say that i think that i will clothes this year as they are very in
JL: You heard it here first. Clothes will be 'in' for 2013.
Photos from
Tommy Ton
,
Selectism
, and
Men's Reverie
.