Suede patches seem to be the alteration of choice in recent months. Brand new sweater that hasn't seen any wear? Suede patches. Sportcoat that fits like shit that you found in a thrift store for $5 dollars too much 'cause of the wine stains? Suede patches. Have no idea what to add to your FW '11 collection? Suede patches. Fender bender? Suede patches. Shitty tumblr blog? Suede patches. Knees all blown out from "uh-huh you know what"? Suede patches. Shitty sandwich? Nah, no suede patches, you gotta' go with mayo. Homeless? Suede patches might work but I'm told that a marketable skill helps much more.
Suede patches, while not always applied out of necessity, give you an authentic look that is all your own; simply because you took your stuff to the tailor and got them put on. That or you shopped at Rugby. When you walk down the street people will whistle and say, "what an original guy! I saw the same look 6 months ago but never thought I'd see it here!" Let us view how they can be best displayed.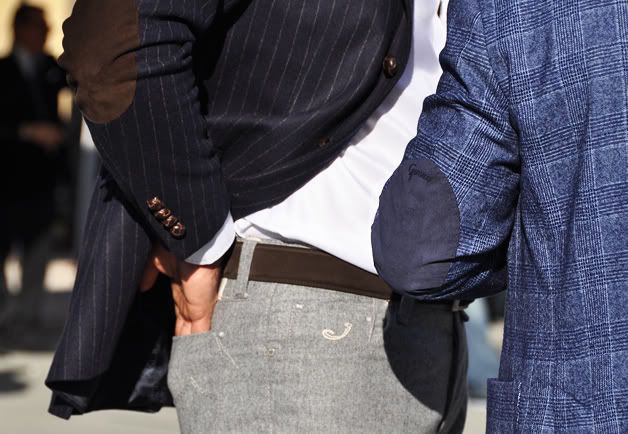 Wow! Fantastic! Subtle contrast between the coat and patch makes sure that people can see them while at the same time aren't too loud.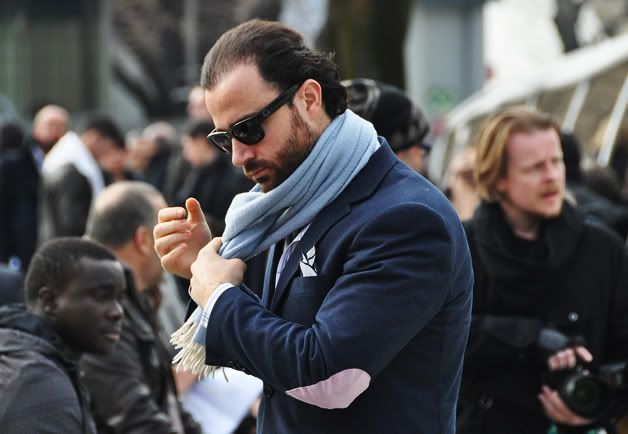 This is just as good. The image describes all.
These aren't suede patches but it's still super authentic and rugged.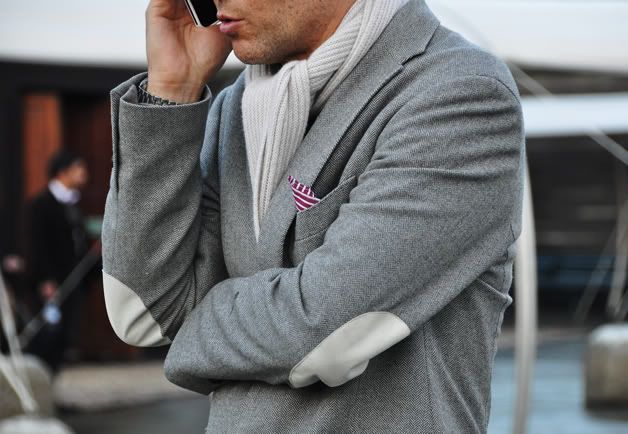 Once again, little to be said here.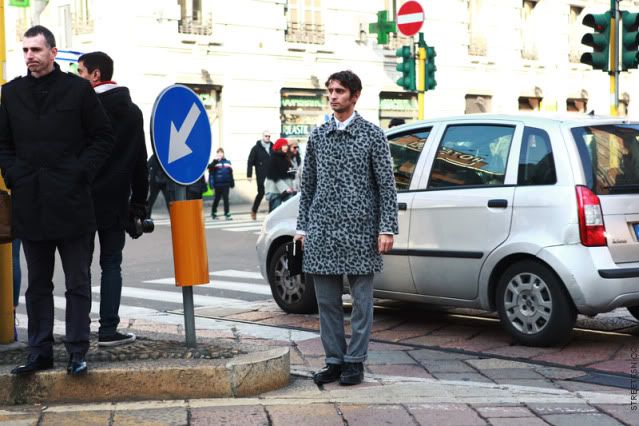 I'm not sure why this image is here. I'll consult my intern.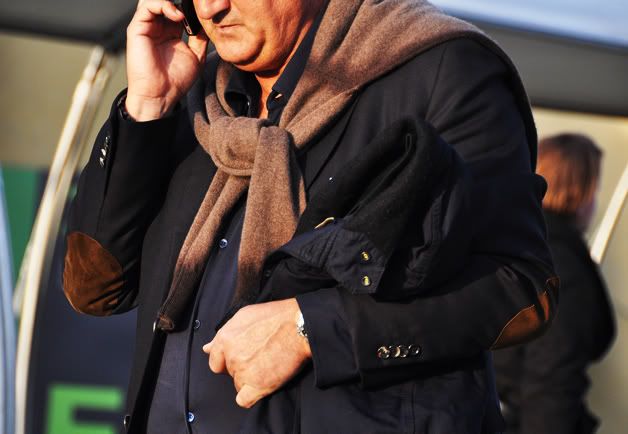 With this image, some of you may be foreseeing the death of suede patches. Remember when your father started watching Japanese cartoons with you and they suddenly were no longer cool? Damn old people ruining trends that the youth come up with.
Oh wow! Suede patches are so cool that Thom Browne uses them!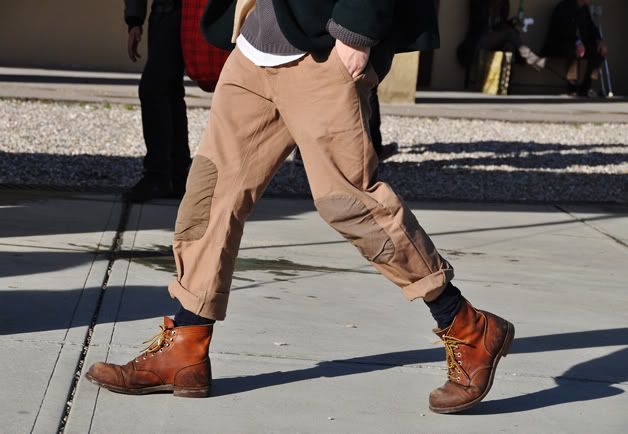 UH-OH! LOOKS LIKE SOMEONE GOT CAUGHT RED HANDED DOING SOME "UH-HUH YOU KNOW WHAT!"
And there you have it: suede patches are cool so long as old people don't totally take the coolness out of it. Jeez, it's not like they invented it or anything.
Photos from:
streetfsn
GQ Eye: Tommy Ton