Where does one find meaning when, after a year of making ones bread, it turns out menswear is full of bloodthirsty vixens masquerading as gentlemen. There was a period about two years ago, where menswear had a big ol' boner for the post-modern view on dressing. Now the sharks are in the water and the post-modernists are either in the industry or state their opinion once and then hermit themselves from criticism. I suppose there are always bigger bullies on the block.
Woolrich dropped new fall outerwear a while back. It's not the outerwear from the lines that y'all slobber over, but practical and reasonably priced. Given the "features" (which makes it sound like they're trying to sell a car - pockets are not the same as power windows, c'mon), it looks like Woolrich is catering to the "heritage" crew. With less velcro and plastic, the Mountain Parka and Langhorne Jacket have the signature Woolrich flannel lining the inside, 60/40 outers, and are in traditional attractive colors (not lizard green).
It used to be the case that Woolrich did not carry smalls. Someone must have been writing them emails because they do now. So if you have SBS (short body syndrome) you can enjoy Woolrich mainline too.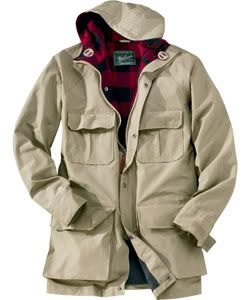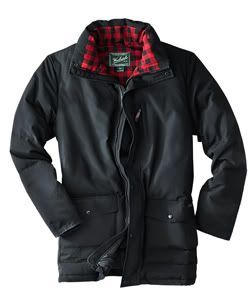 I would imagine that most aren't in the market for a new coat (probably inspired by the need for a food shield earlier this year or last) but if you still are, here you go. Don't thank me, I really have no idea what I'm doing.