A while back, assuming you read more popular blogs than mine, you probably came across the post on
Secret Forts
about lightweight parkas. Parkas are great. They're waterproof, light, breathable, and super noisy when you're sneaking around. Unfortunately, people these days are rarely outside, especially style bloggers, and aren't really sure what rain is like (Is it cold? Does it hurt?), so people often don't think they need something like a parka. Not surprisingly, they're super duper wrong. Parkas are very useful in the modern age. What is a thing that everyone loves to do? Where does everyone frequent? That's right. Parkas are very useful for stuffing your pie hole at cafeterias and food courts.
Food is great. All the bubbling grease, slithering slop, dripping mayo, splattering mustard, splurting ketchup, and dribbling fat hopefully will find its way into your mouth and into your tummy. Luckily, you bought that extra large coke to wash it all down. Unfortunately, everyone sucks at eating. It must be human nature to dump half the food you try to eat onto yourself rather than into your mouth. This is where the parka comes in. A nice, water(grease)proof parka will dribble all that stuff you get on yourself off onto the floor. In this post I'll be highlighting some designs that are great for keeping that chili off your chest.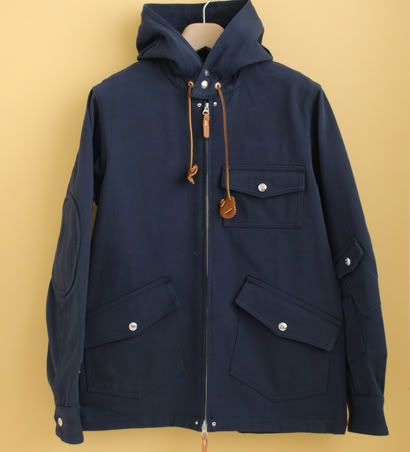 This one's really simple. It's got some great minimalist details. The pockets are handy for keeping extra ketchup packets, salt dispensers, and napkins. The drawstring hood is great for keeping the soda from splashing down your shirt.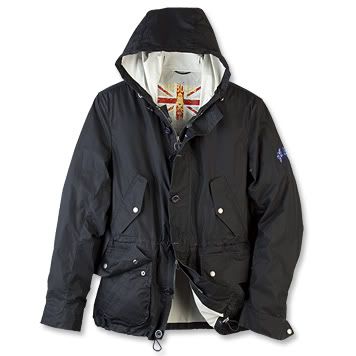 Barbour is a well known brand. The waxed shell is superb not only for keeping food off of you, but ensuring that the grease won't stain.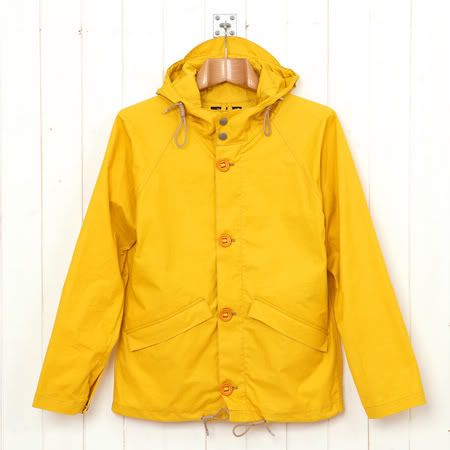 Sometimes you need a bit of flair in your life. You definitely need this bit of flair in your life if you have a tendency to get mustard on yourself. The color disguises it perfectly.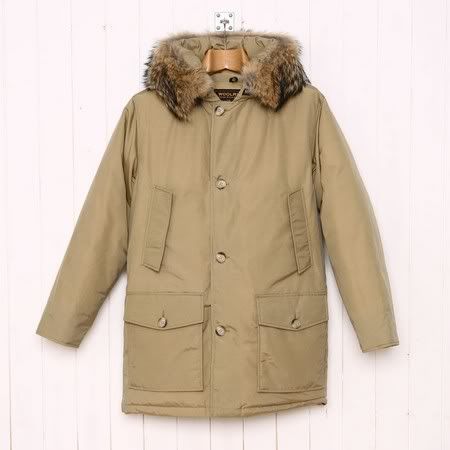 Eating does have it's consequences. But with a coat that has a button front, you'll be ready. When the paramedics come with the defibrillator, they need easy access to your chest, and ripping open a coat is easier than unzipping a coat. With your coat off, just imagine how good you'll look on the gurney, with your fresh Aldens and BD shirt. If you're lucky, you'll be back, eating McDonald's apple pies in no time.
Like an good aesthete, you need a great pair of pants to go with your parka and you're in luck.
MW just released some Tellason jeans that fit hefty guys and go up to size 40.
How about that?