Hippy dippy would appear to still sell well, if cool stockist are any indicator.
I've written about Birkenstock's before and return to them because they're an interesting piece of footwear. They have a variety of contexts outside of men who write about clothes on the internet and their odd ideals of how the "piece" was worn in the past. Yet, one of those contexts that the Birkenstock clog is partaking in is men who write about clothes on the internet. The cool, hard-to-find Birkenstock model, The Maine, is carried at a number of "hip" establishments.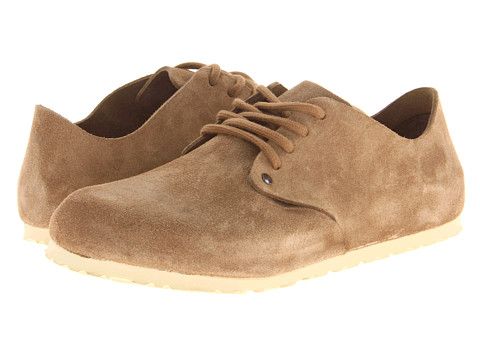 They're carried by Oi Polloi, Albam, Unionmade, and...
Zappos? The Amazon hydra head? The non-hippy-dippy, non-coffee drinkin', non-Warby Parker wearin', non-jean tearin', and non-cool factor sharin' corporation that ships your mom's walking shoes to your front stoop?
Are the hard-to-find Maine's just a shoe that you wear to church? Have they fallen from the graces from the sartorially esoteric pantheon and down to Champs trash available to *gasp* people whose favorite restaurant is Cracker Barrel? #elimanningwear
Have they fallen to where kids whose blog posts are just made up of rhetorical questions feature them?
Either way, the question I find entertaining is the following: Does the shop matter?
Does it matter in person?
Does it matter when you're ordering on the internet?
Being a cheap-ass, my subjective answer is no.
Though I am unsure if everyone will answer exactly as I do.