#menswear likes to pick up its oddities. Y'know, shawls and antiquated hats are very of-the-moment #menswear. Something recent that I've noticed, are the inclusion of Chacos in S/S lookbooks. What's a Chaco? Like a Chaco-Taco? Or wait, Choco Taco? Those things are alright but kinda' dumb (it's an ice-cream taco, so... there) and don't count as anybody's culinary essential -- unless you're 16 and you learned recently that, you too, can spend money at the grocery store. Chacos, like Choco Tacos, do not fall into anybody's essentials -- unless you're in college and going through that phase where you like things just because they cause people to rethink society's definitions of normal or acceptable. Far out man; like far out and above other people.
Where do you shop? JCPenny? Woost's new pantheon?
Aight, aight, I'll back up.
So, you know Tevas, right? Their sandals that have the three strap system that is held together with velcro. They're definitively dorky. They were developed by a geophysicist so claiming their dorkiness would make sense if we extend the inventor's profession to his rafting footwear creation. Tevas have a fairly thin sole and wear our rather quickly if you spend loads time trapesing around in stream-beds and grassy dales (I know you #menswear dudes do a lot of this). However, they're more useful for outdoor activities than the regular thong sandal and more useful than hiking boots as boots can really suck in the summer and when participating in any activity where water is involved. Athletic sneakers would be a decent substitute for summer trapesing activities but, hey, Nike is the modern day Ba'al Zabul. Their run-ins with the media during the 90s for their sweatshops in Asia would have been occurring as water sandals, and the cultures that were accepting them, were gaining popularity. So is there an alternative that lasts longer than a pair of Tevas? You fucking bet there is.
Chacos, man. Chacos have a sole the size of Tristan Thompson's ass, which, for those who don't know, is so big you couldn't park it in downtown Cleveland and nobody -- absolutely nobody -- parks in downtown Cleveland. There's something about Chacos -- the JNCO appeal perhaps.
They've also started to appear in #menswear lookbooks. Do you remember how Wolverine stormed into the scene to compete with Alden Indy boots? Wolverine appeared (and was) very ready to compete in the menswear world as they offered a pair of boots for a bit less than a pair of new Indy boots. There was a large marketing push of the 1000 Mile Boot and I am under the impression that it was reasonably successful given the amount of men I see instagramming their feet with Wolverine boots on -- though my sample size is not ideal. Wolverine is owned by Wolverine World Wide (WWW). WWW purchased Chacos in 2009. Most Chacos featured in the lookbooks I've seen probably aren't brand-name Chacos but it's funny to think that WWW has been pushing their product the same way they were pushing 1000 Mile Boots. Check out The River's (Japan) lookbook from S/S '13 where they appear to be using some derivative of Chacos extensively.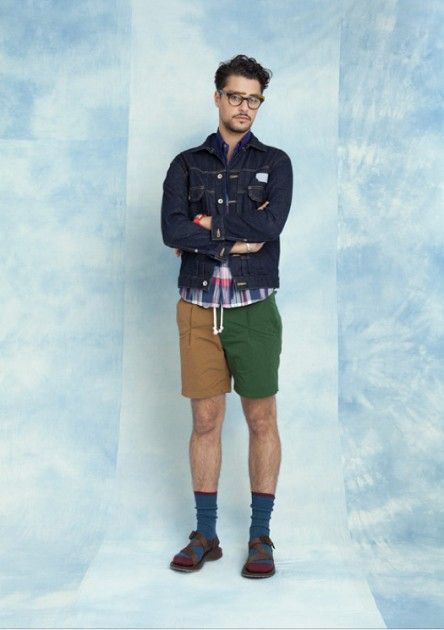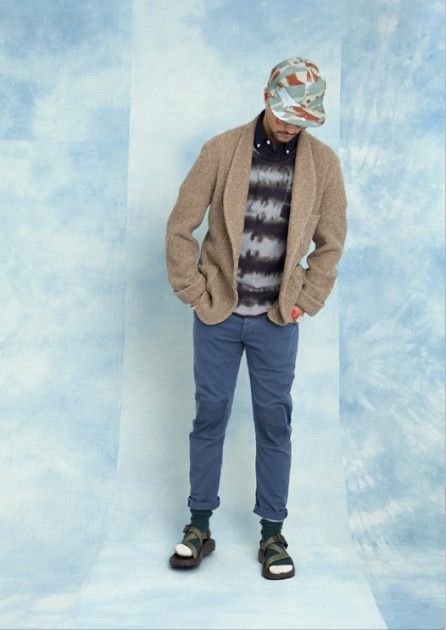 Also notice the larger brand Beams using Chacos in their S/S '13 lookbook. Still, Chacos are not permeating menswear, as I've only pointed out 2 lookbooks where they have been featured.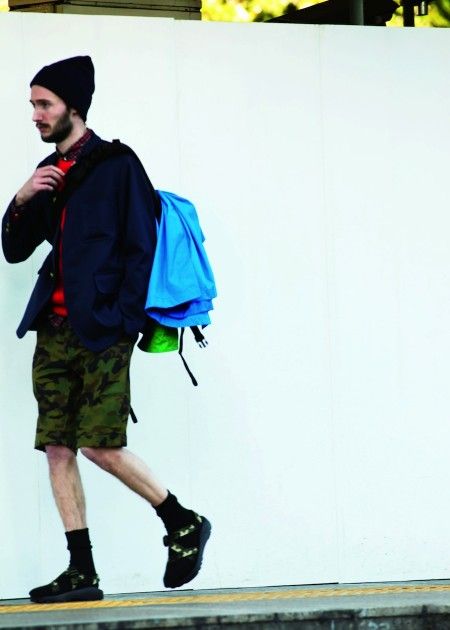 A Patrik Ervell version of the Chaco is featured in the Manu and Pascal photoshoot from Four-Pins. One could argue that this could be a Teva derivative but given the thickness of the sole I'm leaning towards Chacos. Either way, the Patrik Ervell version is a "reinterpretation" of a stupid-strapped-sandal.
They're probably not good. But they're there.
So, who wants to do a product round-up?